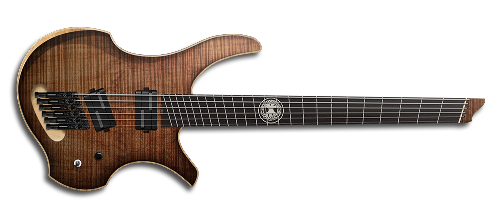 Sidh Model
The Sidh is our vision of an ergonomic, lightweight, and balanced instrument. The multiscale concept gives you the best of both worlds with a highly responsive dynamic due to the longer scale on the lower strings and a softer tension on the higher ones for bend comfort and a rich, vibrant tone. This model is customizable, meaning that a number of elements can be modified to fit your sound and aesthetic expectations.

Coming soon...
New bass model coming soon!

Coming soon...
New guitar model incoming!